------------------------------------------------------------------------------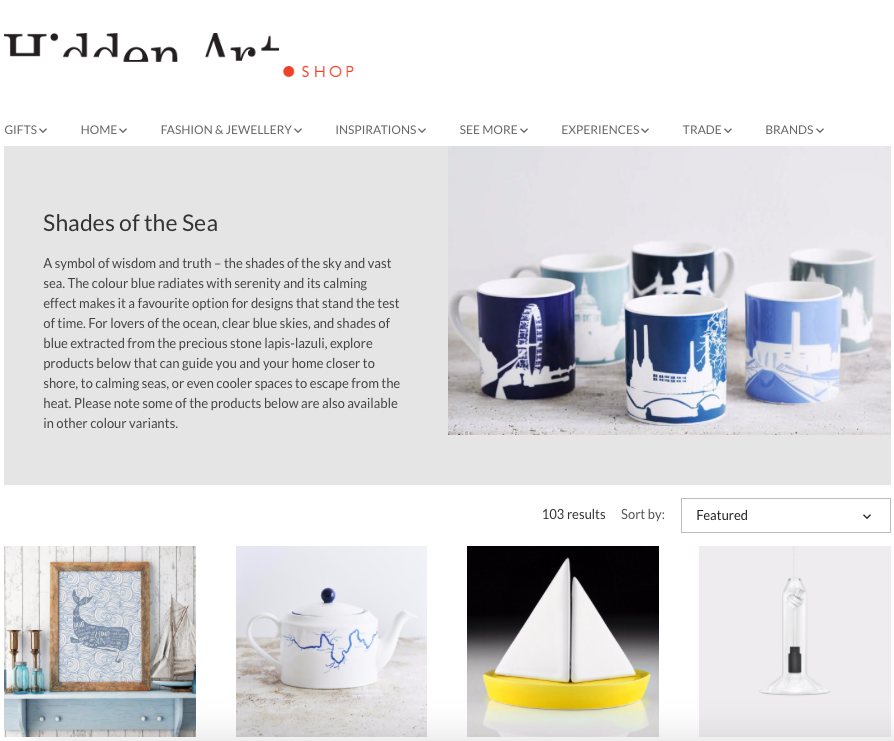 A symbol of wisdom and truth – the shades of the sky and vast sea. The colour blue radiates with serenity and its calming effect makes it a favourite option for designs that stand the test of time. For lovers of the ocean, clear blue skies, and shades of blue extracted from the precious stone lapis-lazuli, explore products below that can guide you and your home closer to shore, to calming seas, or even cooler spaces to escape from the heat. Please note some of the products below are also available in other colour variants.
(Collection Link)
------------------------------------------------------------------------------
I wrote 4 types of articles: events/festival reviews, designer interview, product review, holiday shopping promotion and tips. Below are glimpses of some of the articles I've written at Hidden Art and links to the actual article.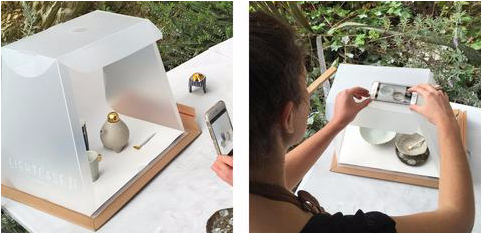 Your Own Pop-Up Photo Studio from Dominic Crinson
29 November 2018
By Annie Wu
Living in the modern age, taking pictures of details in our lives, capturing experiences from travels, snapping inspirations from recent events; then sharing them with family, friends and around the world is for many, one of the most prominent highlights in our daily routines. With Christmas and the New Year right around the corner, what to give to our loved ones comes into question.
Read More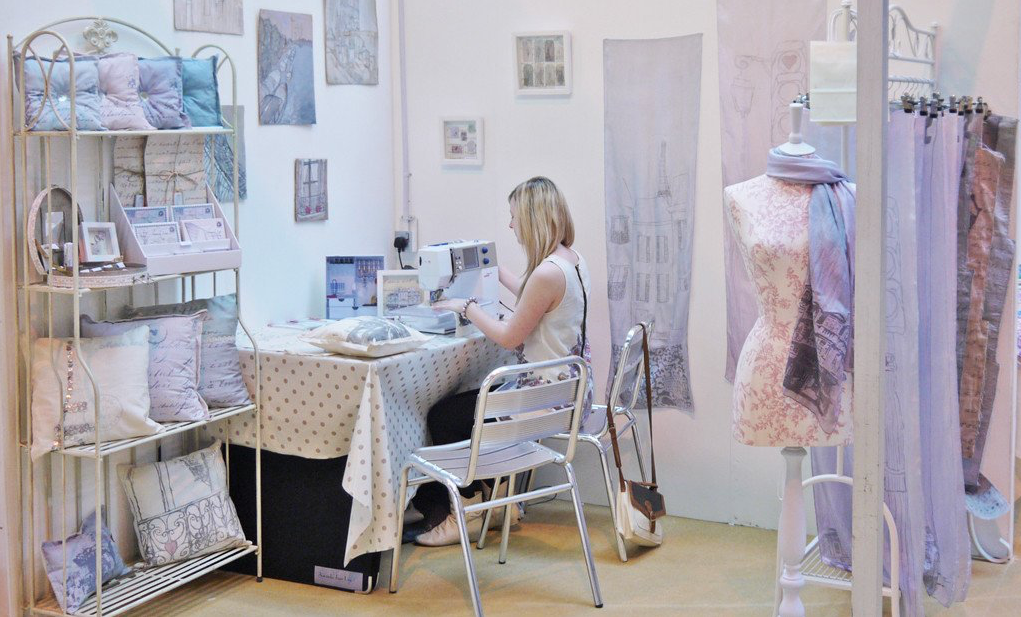 Xmas Gifts Made with Love & Wonder from Amanda Jane's
15 November 2018
By Annie Wu
Inspired by fairytale stories, magical wonders, and childhood memories, our talented mixed media artist and designer Amanda Jane's creates products intended to be kept and transcend time. From jewellery to scarves, each is created using original drawings and photos. Some are stitched, hand-dyed then screen printed with her designs that tell a story or speak of loving scents and memories untold. Her collection make great gifts, each filled with wonder and made with love, perfect for someone special this Christmas.
Read More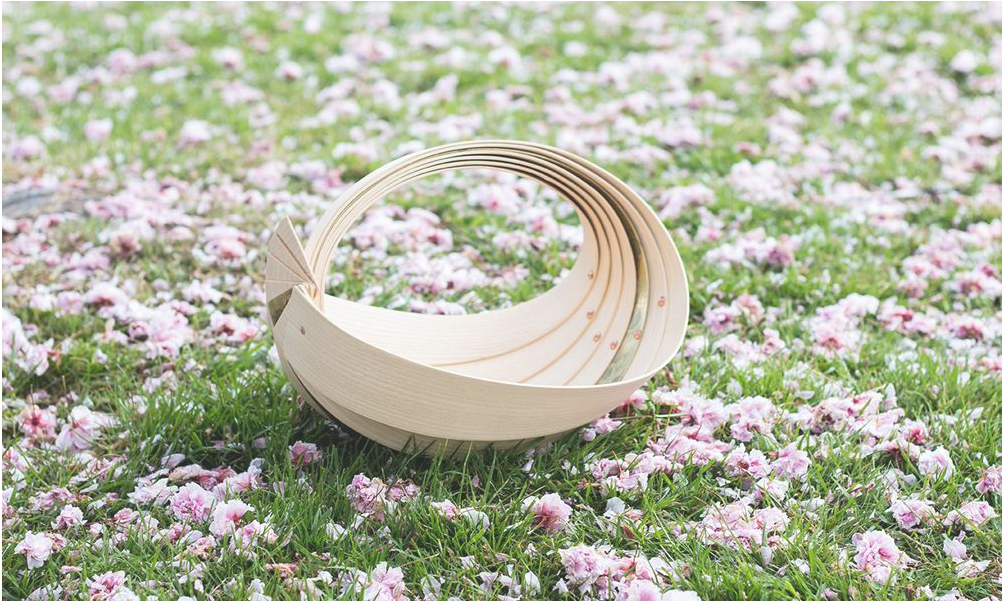 7 December 2017
By Annie Wu
Warm and rustic, the Woodland Calm is a reimagining of Christmas in forests far away where rivers trickle along the path of a never-ending road. It's a harmony of wood work, copper, leather and rich hues that define the collection. There are pillows of flowers and leaves, trugs that sway in the breeze and jewellery with echoes of the ocean.
​​​​​​​
…
Read More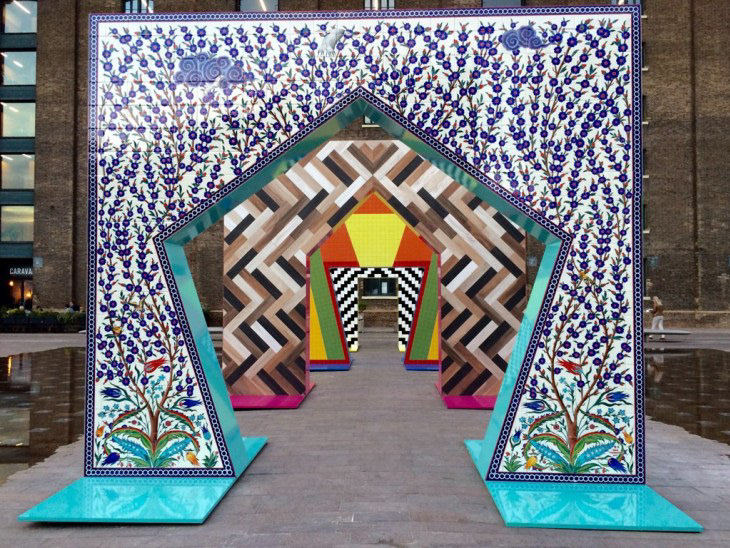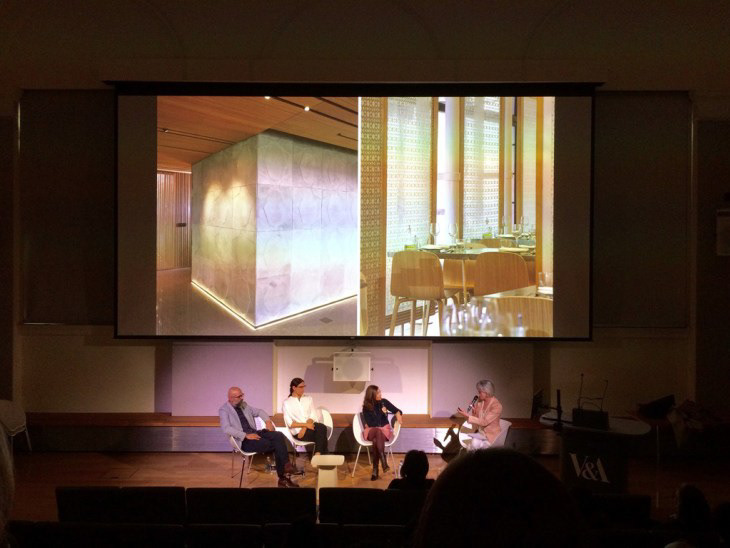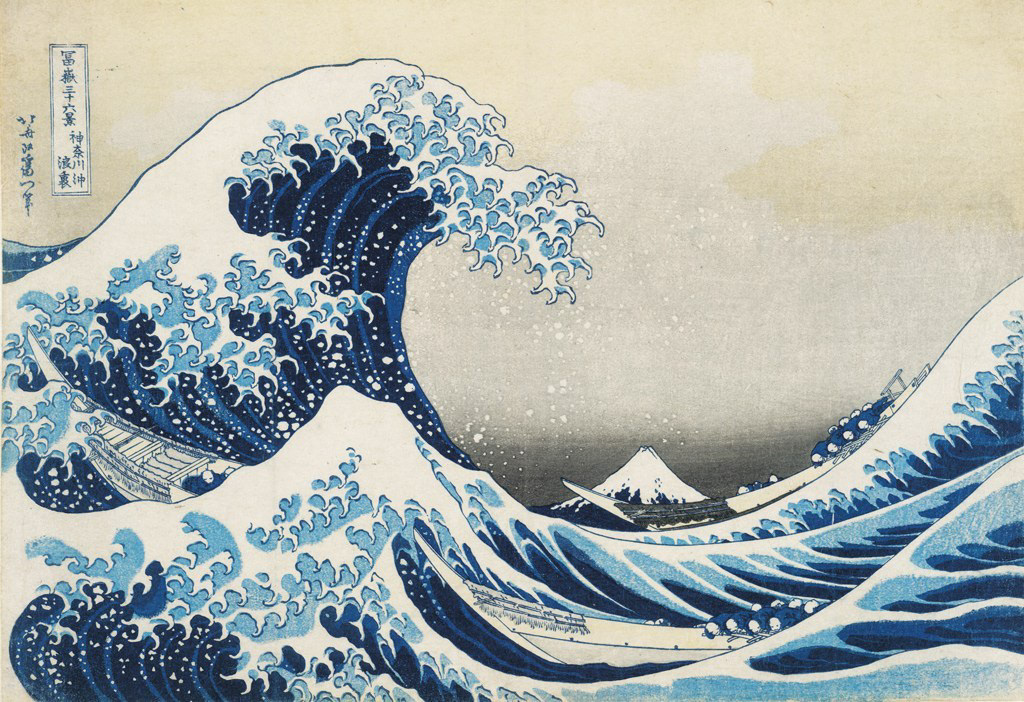 --------------------------------------------------------
Every month we send out an e-newsletter to our subscribers. I created the E-newsletter Campaign in MailChimp. For the Valentine's Day campaign I did a banner photoshoot, wrote article summary and selected products for the theme.
 (Campaign Link)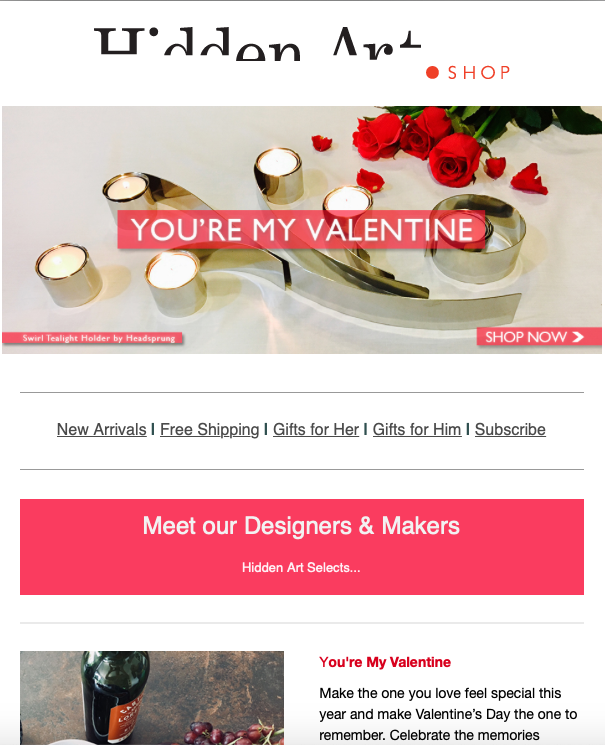 --------------------------------------------------------
As part of my daily routine was posting on Instagram, writing tweets on Twitter and updating Facebook. Below is a sample Instagram post I did for the Lantern Festival at Chiswick 2017.